Jumpin' June Drawing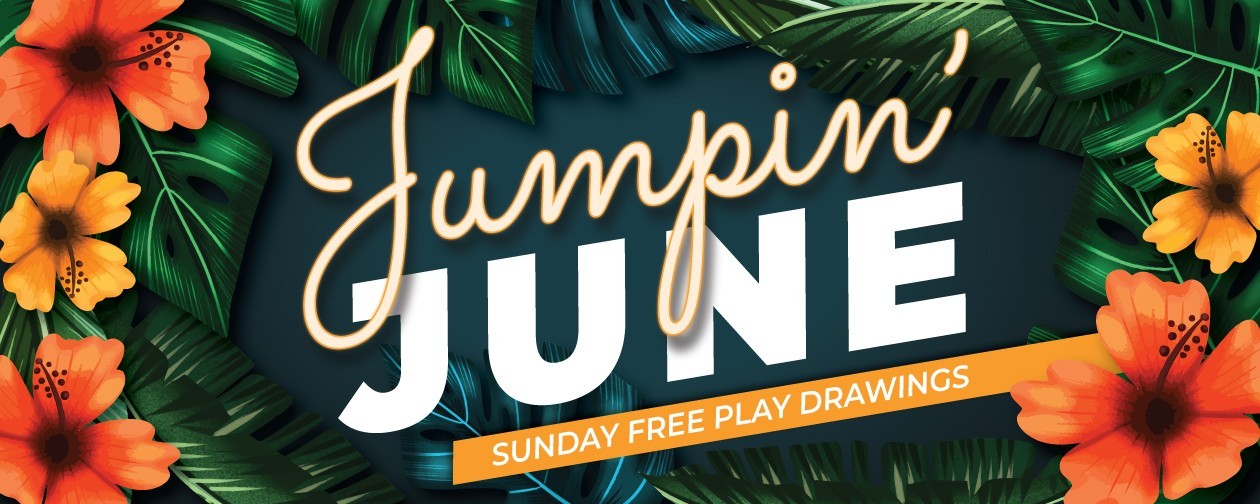 This promotion expired on June 25th, 2023
Win your share of $1,000 in Free Play!
Sundays, June 4, 11, & 25, 2023
Earn one (1) entry for every 50 slot base points earned on your myAdvantage Club card beginning Thursday, June 1, through Sunday, June 25, 2023. Receive 3X entries Tuesdays, Wednesdays, and Thursdays!
Drawings will be held Sundays, June 4, 11, & 25, 2023, for the following prizes:
6PM | $250 Free Play • 7PM | $250 Free Play • 8PM | $500 Free Play
• Participants are eligible to win multiple times.
• Entries will not be emptied from the virtual drawing barrel until after the final drawing on June 25 at 8PM.
• Points are not deducted from the player's account.
See Player Services for complete details. Avi Resort & Casino reserves the right to modify or cancel these offers, promotions, or hours of operation at any time without prior notice.