Feathers Café January Specials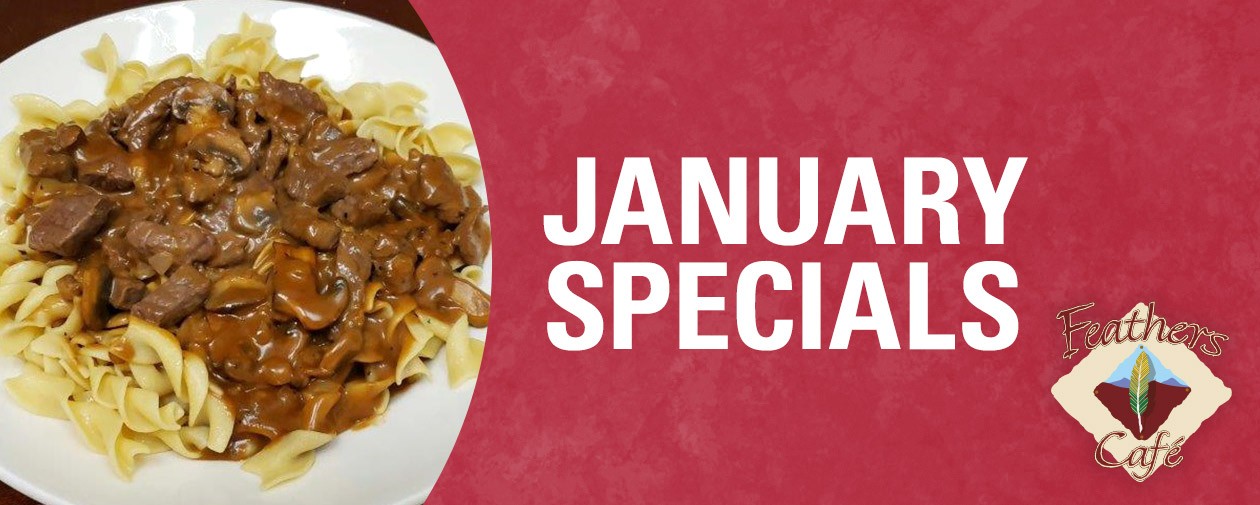 This promotion expired on February 1st, 2020
Feathers Café January Food Specials
Beef Tips Over Egg Noodles | $12.99 | Available 10AM - 10PM Daily
Sauteéd beef tips in a rich mushroom gravy served over a bed of egg noodles. Add a side salad or cup of soup to complete your meal for $2.99
All-Day Build-Your-Own Breakfast Bowls | $10.99
Seasoned potato cubes topped with your choice of two meats and two vegetables and sprinkled with cheddar and Monterey Jack cheese with your choice of toast. Top it off with gravy for $.99.
Steak & Lobster | $12.99 | Available 2PM - 10PM Daily
Served with a baked potato, dinner roll and butter. Add a side salad or cup of soup to complete your meal for $2.99.