Avi Kwa Ame Pow Wow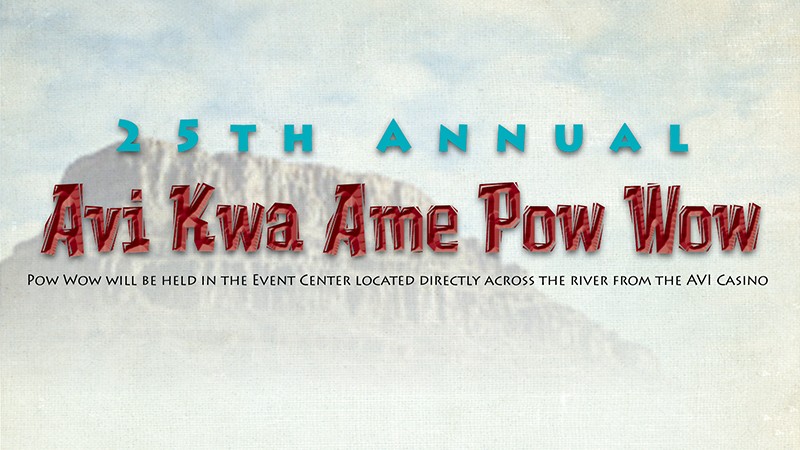 February 16 — 18
Tickets start at $5
24th Annual Avi Kwa Ame Pow Wow!
February 16, 17, & 18
Pow Wow will be held in the Mojave Crossing event center located directly across the river from Avi Casino.
Purchase Tickets at the door:
$5 Per Day
$8 2 Day Pass
Lodging is available at Avi Resort & Casino
(702) 535-5555 (POW WOW 8)
"No alcohol, drugs, firearms or fireworks allowed."
Pow Wow Committee is not responsible for damages to property or injury.
Schedule Below:
BIRD DANCE EXHIBITION
Friday | 6PM
GOURD DANCING
Saturday | 11AM
Sunday | 11AM
GRAND ENTRY
Saturday | 12PM & 7PM
Sunday | 12PM
DRUM SIGN-UP
Saturday | 10AM
BIRD DANCER REGISTRATION
Saturday | 10AM — 4PM
DANCER REGISTRATION
Friday | 10AM — 5PM
BIRD SINGING & DANCING CONTEST
Saturday | 5PM — 7PM
All times are AZ time.